Our mission is to change the way you see your customers.
Retina helps businesses like yours develop better marketing based on unparalleled insight into customer behavior. Find out what sets our offering — and our team — apart.
About Retina
Retina is a venture-backed startup located in Santa Monica, CA, that brings the power of artificial intelligence to the single most valuable metric for marketers: customer lifetime value. Using insights from Retina, companies like Dollar Shave Club, Madison Reed, and other ecommerce disruptors have already recognized opportunities to optimize their marketing mix based on our highly accurate long-term customer value and cost per acquisition modeling.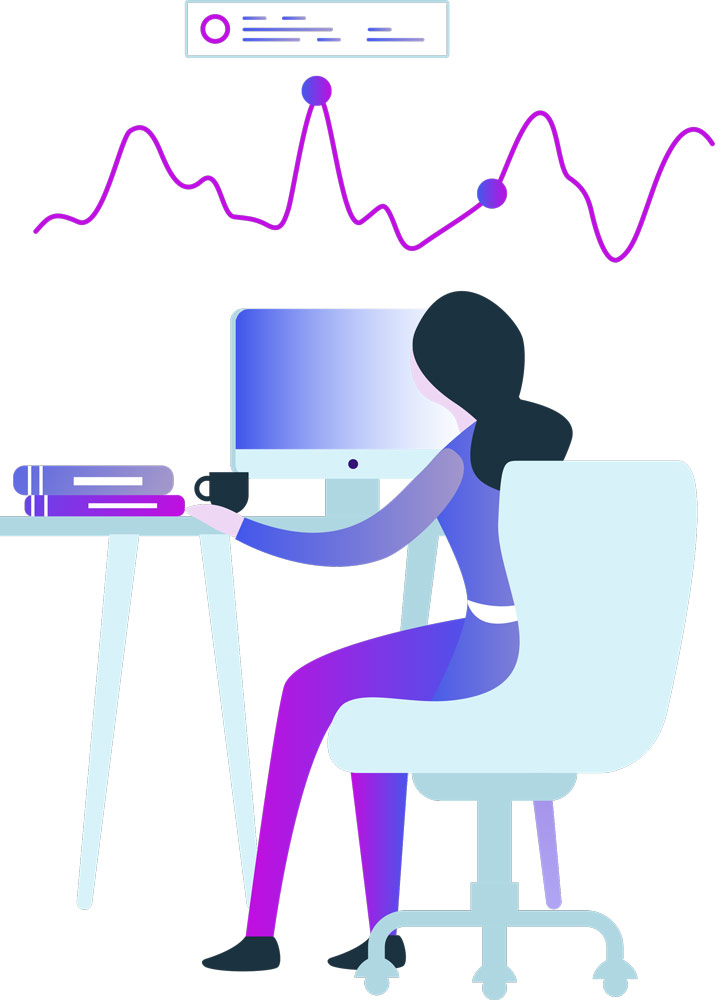 Meet our team
Michael Greenberg
Co-Founder & Chief Executive Officer
Growing up next to Johnson Space Center, Michael was preordained to pursue science. After earning a physics degree, he became UCLA's director of innovation and launched ScaleFunder, where he encountered the difficulties of scaling data science. Michael co-founded Retina to help others harness the power of data. In his free time, he jumps out of planes and scuba dives with sharks. Don't tell his mother.
Emad Hasan
Co-Founder & Chief Operating Officer
Emad loves all things tech. He currently wears several leadership hats at Retina across the operations, product, and data science teams. Prior to joining Retina, Emad built and ran analytics teams at Facebook and PayPal. Outside of work, he enjoys spending time with his wife and son, as well as playing pickup beach volleyball in Santa Monica.
Brad Ito
Co-Founder & Chief Technology Officer
Brad loves knowledge and the modern application of it: technology. Now on his fourth journey leading a startup tech team, Brad is looking forward to combining his web and marketing technology experience with his data science and machine learning know-how. He enjoys volunteering and learning new things. He is an active practitioner of Buddhism.
Dan McCarthy
Advisor
Dan is an assistant professor of marketing at Emory University's Goizueta School of Business. He uses his expertise in applying leading-edge statistical methodology to contemporary empirical marketing problems in his advisory role at Retina. Dan previously co-founded Zodiac, a predictive analytics company, which was acquired by Nike in March 2018.
Madeleine Udell
Advisor
Madeleine serves as an advisor to Retina. She is an expert in using machine learning for large-scale data analysis, and currently works at Cornell University as an assistant professor of operations research and information engineering. Madeleine received a PhD in computational and mathematical engineering from Stanford University and a Bachelor of Science in mathematics and physics from Yale University.
Mike Clark
Director of Data Science & Engineering
Mike brings extensive experience to his role at Retina. He holds an MBA from the UCLA Anderson School of Management and previously served as director of data operations at Simplehuman and director of data strategy at MarketShare. Mike is a dedicated family man, an accomplished musician, a certified beer judge, and Retina's first employee.
Mike Yung
Sr Forward-Deployed Data Scientist
At Retina, Mike manages client relationships and develops data science product capabilities. He previously prototyped machine learning products at Pluto TV and built natural language processing tools for an ed-tech startup. Outside of work, you'll find Mike hunting for the best kimchi bokkeumbap or catching an intimate gig by the Hollywood Forever Cemetery.
Adam Brownell
Data Scientist
As a data scientist at Retina, Adam spends his time analyzing client data, as well as helping his coworkers understand Millennials. He was previously a researcher at the Center for Vision, Cognition, Learning, and Autonomy and MontiLab at UCLA, where he developed a deep love of computational cognition. In his free time, he enjoys surfing, Hackathon-ing, and thrifting.
Join our team of innovators
"At Retina, my coworkers are not only brilliant, they are open to new ideas. Our company culture empowers me to try new approaches to problems, which has led to creative breakthroughs across the board."
Data Scientist