At Retina, our mission is to help you connect the dots.
We empower businesses to maximize customer-level profitability. Connect customer-level insights to action plans, personas, marketing strategies, churn dates, and more.
About Retina
Retina is a venture-backed startup located in Santa Monica, California. We can help you connect the dots to maximize customer lifetime value. Move beyond historical metrics and employ our cutting edge models for accurate and actionable insights.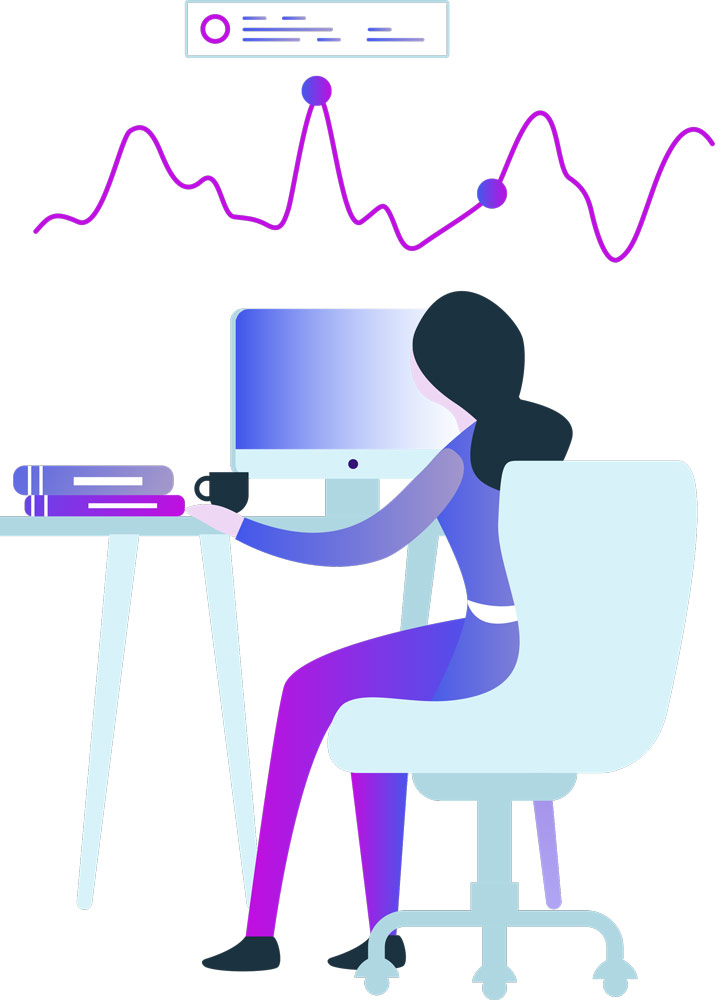 Five core values inspire our work.
Collaboration
As your customer intelligence partner, we're your invisible ally during executive presentations, board meetings, and strategy discussions. Add value with our predictive customer-level metrics and our expertise supporting your plans.
Trust
With customer data, trust is paramount. We adhere to strict data guidelines and never share, sell, or distribute your data, ever. Plus, we tailor our solutions to your unique business goals so you can rely on the results.
Accuracy
The problem of accurately predicting customer lifetime value is one many businesses overlook. When you partner with Retina, you'll have access to precise customer predictions, so you can surpass your competition.
Insight
At the heart of our CLV models is a deep understanding of customer behavior. Our strategy consultants partner with you to optimize every point in the customer journey. With pinpoint accuracy and extensive industry experience, you can act on our insights with confidence.
Tenacity
When you collaborate with Retina, you can trust our precise insights and strategic plans. Above all, know that we'll get the job done. Whether it takes courage, common sense, or sheer force of will, we never give up. A true partner, Retina delivers the impact you've been looking for.
Meet our team
Michael Greenberg
Co-Founder & Chief Executive Officer
Growing up next to Johnson Space Center, Michael was preordained to pursue science. After earning a physics degree, he became UCLA's director of innovation and launched ScaleFunder, where he encountered the difficulties of scaling data science. Michael co-founded Retina to help others harness the power of data. In his free time, he jumps out of planes and scuba dives with sharks. Don't tell his mother.
Emad Hasan
Co-Founder & Chief Operating Officer
Emad loves all things tech. He currently wears several leadership hats at Retina across the operations, product, and data science teams. Prior to joining Retina, Emad built and ran analytics teams at Facebook and PayPal. Outside of work, he enjoys spending time with his wife and son, as well as playing pickup beach volleyball in Santa Monica.
Brad Ito
Co-Founder & Chief Technology Officer
Brad loves knowledge and the modern application of it: technology. With a degree in Physics from MIT, Brad is on his fourth journey leading a startup tech team. His background in digital marketing technology, big data, and web/cloud technologies empower the Retina engine. He enjoys volunteering, sharing knowledge, and learning new things. He is an active practitioner of Buddhism.
Madeleine Udell
Advisor
Madeleine serves as an advisor to Retina. She is an expert in using machine learning for large-scale data analysis, and currently works at Cornell University as an assistant professor of operations research and information engineering. Madeleine received a PhD in computational and mathematical engineering from Stanford University and a Bachelor of Science in mathematics and physics from Yale University.
Corinne Powers
Sr Data Scientist
At Retina, Corinne crafts data science to understand, predict and optimize customer value. She earned a PhD in Electrical and Computer Engineering from Stanford University, where she
used convex optimization and machine learning to address messy data. Before joining Retina, Corinne worked as a research scientist and engineer at Leanplum, a mobile marketing company in San Francisco. In her free time she plays beach volleyball, hikes with her dog and plays poker.
Adam Brownell
Data Scientist
As a data scientist at Retina, Adam spends his time analyzing client data, as well as helping his coworkers understand Millennials. He was previously a researcher at the Center for Vision, Cognition, Learning, and Autonomy and MontiLab at UCLA, where he developed a deep love of computational cognition. In his free time, he enjoys surfing, Hackathon-ing, and thrifting.
Yangyang Herrera
Full Stack Web Developer
Yangyang brings the power modern web frameworks to interactive data science visualizations. Previously, she developed web applications that power Congressional websites (only the good looking ones). Her motto is: "One of us is giving up, and that is definitely not going to be me". And her favorite emoji is the shrug. When she is not generating code, you would find Yangyang on the road with her bike, on a yoga mat, on a wall of rocks, or in a tent in the middle of nowhere.

Mo Messidi
DataOps Engineer
Mo is a data geek with a broad technical skillset and strong business acumen. At Retina, he develops software that transforms statistical models into robust data products, utilizing DataOps principles. Before automating data processes, Mo was automating biotech manufacturing lines and offshore oil production systems. His hobbies include, squash, volleyball and soccer.
Siyang Sun
Data Scientist
Siyang seeks to leverage data to empower businesses and people. At Retina, he wrangles data and wields machine learning to inflict tangible business impacts. Siyang received his Masters in Business Analytics from UCLA Anderson, where he developed a curiosity for customer behavior. In his spare time he enjoys digital painting, making music, and experiencing public transportation in various cities.